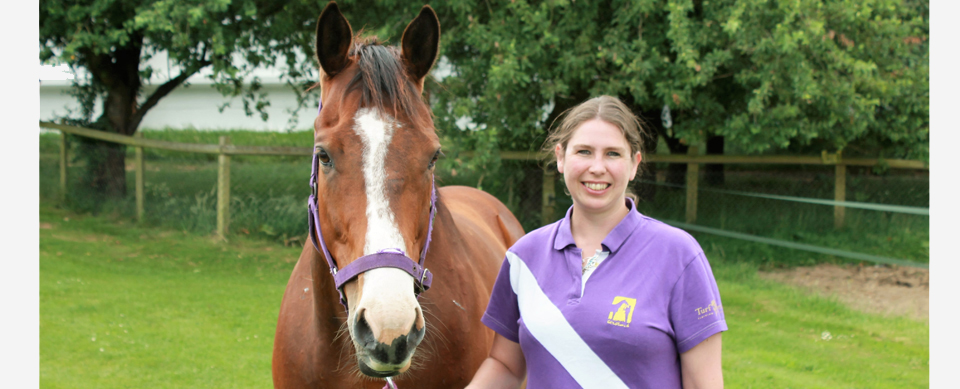 Emma Cassidy – Head of Education
Emma is no stranger to Greatwood as she has been a part of the team for the past few years but on a part time basis as the Internal Verifier (IV).

We are delighted to welcome Emma Cassidy as the new Head of Education at Greatwood; she has worked for 7 years in the racing industry including job roles in Australia and Greece as well as the UK. Emma has ridden as a jockey in Arab Racing Organisation (ARO) races in the UK and rode a winner on Benny the Dip at Wolverhampton.

Emma has much relevant experience having worked for 11 years as an instructor and roving assessor at the Northern Racing College. She is a qualified teacher, assessor and Internal Verifier (IV) as well as having completed a foundation degree in Business management in the horseracing industry.

Emma owns 3 horses that compete at dressage and eventing as well as hacking in the welsh hills. She enjoys spending time with her husband and 1 year old daughter and all the animals at home including over 200 ducks, chickens and geese, 2 dogs and 3 horses.
Hannah Chivers – Rider / Groom
Hannah came to Greatwood from a busy Country Hotel and Riding Centre. She has previous veterinary experience and relishes the opportunity to expand her knowledge working at Greatwood, one of her many roles being to assist the Vet whenever required. Hannah always has a smile on her face and is a great ambassador to the Charity.
Millie Janes – Rider / Groom
We are delighted that Millie has returned to the team at Greatwood, having previously worked here as a Rider/Groom on a part time basis and then spending a season working in a Polo yard in New Zealand, Millie has returned to Greatwood as a full time Rider/Groom. Millie is a very experienced rider and is a great asset to the equine team.
Celia Matthes - Charity Administrator
Celia has spent the majority of her working life in orthopaedic sales into hospitals and veterinary practices. Prior to Greatwood she worked for a canine nutrition company.

Having worked with horses from the age of 7 years old, Greatwood is the opportunity for Celia to bring her love for animals and work skills together. Celia is accompanied at Greatwood by her 3 boxers; Ozzy, Roxy and Zep who can usually be found snoring in the front office.
Jane Muir-Brooks - SEND Teacher
Jane is a Specialist Teacher who has joined the education team, bringing over 20 years of teaching, management and support experience. Originally graduating from Kings with an HonsBSc in Zoology, she is looking forward to combining a love of the natural world with her passion for helping young people, and adults, to achieve their full potential. Luckily for Greatwood, she is happy to go against the old advice to "never work with children and animals"!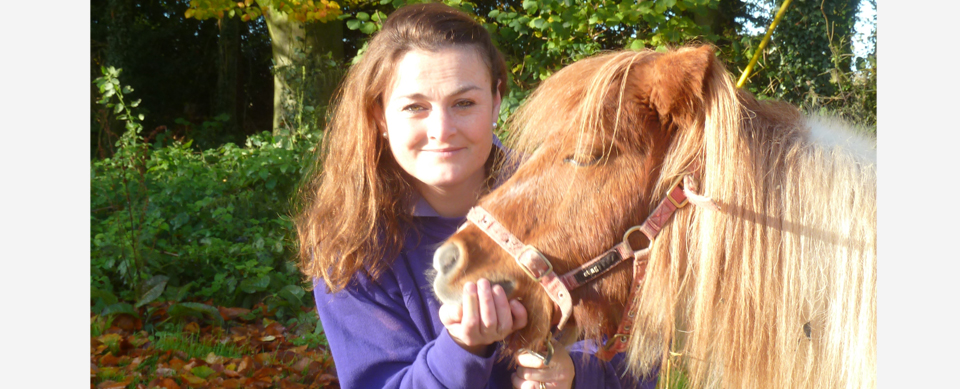 Sasha Hooper - Fundraiser
Sasha took over the role as Fundraiser at Greatwood in 2012 and combines this with being a freelance broadcaster; having been BBC Radio Berkshire's racing 'expert' since 2008. Sasha has had the privilege of commentating on such prestigious race meetings as Royal Ascot, The Hennessy Winter Festival and Champions Day to name but a few and was lucky enough to have been broadcasting live when Yates won his 4th Gold Cup at Royal Ascot; Frankel won his 14th and last ever race; Sir AP McCoy rode his 4,000th winner at Towcester and then his last ever race at Sandown in 2015.
In addition Sasha has managed racehorse owners and syndicates since 1998 including the extremely high profile and successful Newbury Racehorse Owners Group (1998-2010). Notable success has come in the form of Chapeltown, Lakefield Leader, Bai Zhu and Papini.
After graduating from Leeds University with a BSc Hons. in Animal Science in 1998, Sasha started working at Newbury Racecourse and has experienced racing from many angles during her 18 years there including marketing, sponsorship, race planning, PR, Owners' & Trainers' Representative and finally as Royal Box hostess.
Sasha juggles her busy home life as mother of five children, with riding out racehorses for Nicky Henderson, top National Hunt racehorse trainer based in Lambourn.
Sasha has been lucky enough to have race ridden at Newbury Racecourse on four occasions but is still chasing an elusive win!
James Taylor - Yard Manager
We are delighted to welcome James to Greatwood as Yard Manager; he has extensive equine experience as a keen and competitive event rider. James has also spent time in New Zealand working his way up from a yearling prep groom to becoming a stallion handler; this was followed by a period in the racing industry as a track rider in Australia. James is able to bring his experience in the racing industry to us along with a varied background in training horses at all levels. Into the bargain he is a qualified electrician and has a sound knowledge of property management, an ideal combination for this exciting role as Yard Manager at Greatwood.
Mike Almond - Yard and Maintenance Person
Mike has joined the Greatwood team having finished his 20 year career in the Army, he has already gained the reputation of 'the man who can' with his ability and willingness to fix, mend and make anything that is in need of attention around the farm, together with driving the tractor and knowledge of mechanical engineering he is a huge asset to the Greatwood Team. Mike is now becoming accustomed with the world of thoroughbreds and other animals at Greatwood.
Alex Shaw – Assistant Head of Education
Alex graduated from Royal Agricultural College with a degree in Animal Science and Management and then went on to complete his teaching qualification in the further education sector. He then worked for 5 years in South East London before moving back to Wiltshire where he gained some valuable experience in a job involved with education welfare and attendance targets.

We are delighted to have Alex as part of the Education team.

In his spare time Alex can be found walking his two whippets, Ernie and Angus.
Charlotte Baxter – Stable Groom
Charlotte first came to Greatwood as a volunteer in the Autumn of 2014 in order to further her equestrian experience whilst studying Animal Care Level 2 at Cirencester college, having successfully completed the course and gained valuable experience with our Thoroughbreds, Charlotte has now joined us as a valuable member the equine team at Greatwood.
Good Queen Bess
Bess spends most her time feeling highly indignant that visitors have the audacity to arrive without her prior permission. She regards the office as her sole territory and will express her disquiet to whomsoever has the audacity to enter.

Sadly Bess passed away in January 2010, rest in peace Bess.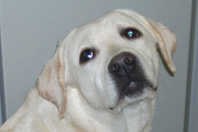 Hannah
The aristocratic Lab who looks down her nose imperiously but unfortunately forgets that she isn't a Jack Russell so that rather ruins it all really.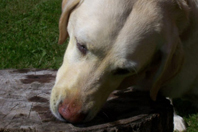 Lucy the Lab
Recently escaped from a slurry lagoon diving extravaganza in a desperate attempt to find some tasty morsel, we have to keep a close eye on her as her advancing years are making her a little vague and forgetful. No bin, however sturdy is safe, because she can't quite remember exactly when she was last fed.

Sadly dear old Lucy passed away May 2009, rest in peace Lucy.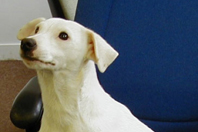 Mabel the Unstable
With the cry 'Get off the table Mabel' ever ringing in her ears, Mabel is the most agile individual and would like to spend most of her life terrorising the cats Pip and Prudence