Working in bomb disposal during the Rhodesian Civil War (Zimbabwe War of Liberation), Tom is no stranger to trauma and its lasting effects. He is a key member of an established local group where, although not every member is a military veteran, members share their difficulties with others who have been through traumatic experiences. Tom was referred to us by the Avon and Wiltshire Mental Health Partnership and found the inclusive and supportive environment created during the project especially helpful:
"I opened up to all of you and was treated with dignity and respect but most of all compassion……….it (the H.O.P.E™ project) provided me with social interaction and has been helpful for networking with others in similar circumstances."
Tom also found the interaction with animals (through real-world care routines such as grooming) a particularly powerful aspect of the programme:
"I haven't found joy like this for a long, long while. It has rekindled my love of animals; I found empathy, compassion and understanding from everyone including the animals.
I got huge benefit personally from escaping from "life" for a while. My closeness and tenderness to all the horses, donkeys, chickens, puppy and dog was an amazing experience. It (the project) gave me hope and a better grounding of myself…. It's a great way to mindfulness."
Tom also successfully completed an accredited Level 1 qualification which was assessed using strategies which were carefully differentiated for individual learners:
"I found the photographs (of myself engaging in an activity) particularly useful. I think they are an integral part of everyone's recovery this week. Its evidence based, it showed me that this really is me here and I was able to look at myself smiling for the first time in many years."
And Tom's final thoughts: "I would definitely recommend the H.O.P.E. project to others. I think more people should get to know about it."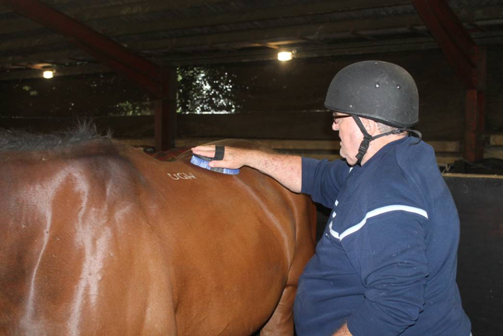 Tom success story at Greatwood with their H.O.P.E™ Programme